APS ISPAD Diabetes Workshop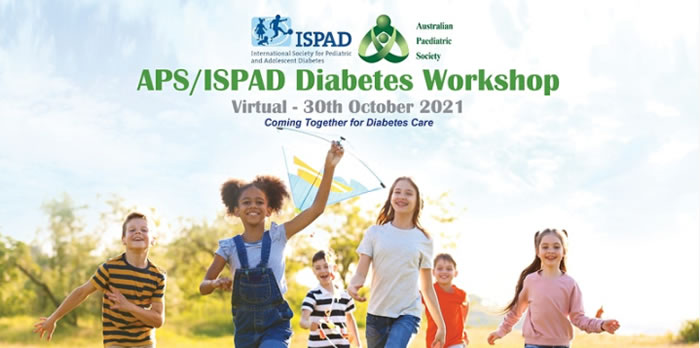 The annual APS/ ISPAD Diabetes Workshop (Virtual) was held on 30th October 2021.
Keynote addresses are from international guests Peter Adolfsson and Joe Soloweijczyk and our internationally renowned dietician Carmel Smart. The meeting also included presentations by local experts on practical relevant topics of management.
The program is available here:

APS ISPAD Diabetes Workshop 2021 - Agenda404.52 KB
How to view the presentations
1. Paid to attend workshop
APS Members
If you paid for workshop attendance log in to view.
Non-Members
If you paid for workshop attendance you will be emailed a username and password to log in to view.
2. Pay to view workshop replay
For both APS Members and others who wish to view please go to Eventbrite to pay for access.
Cost is $55.00 (GST incl) and access details will be provided.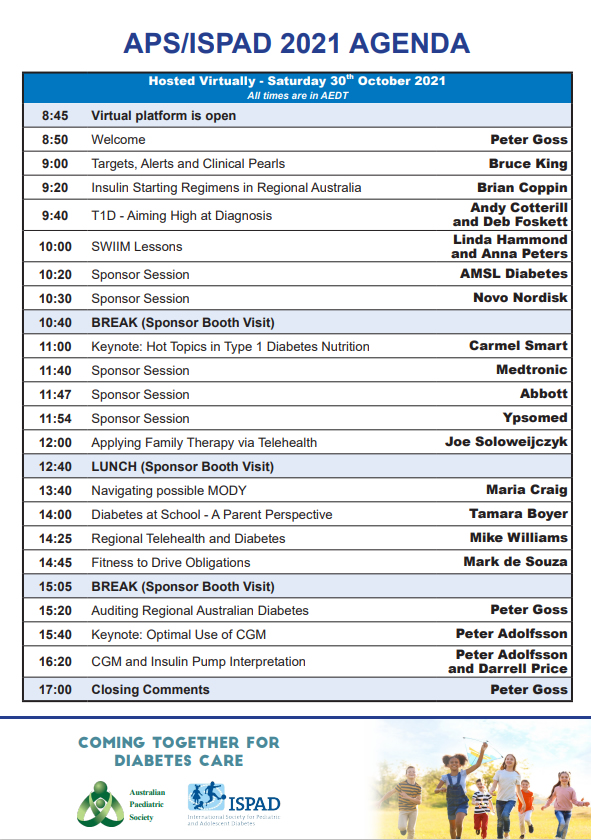 Content updated 17 November 2021