APS ISPAD Diabetes Workshop
The APS ISPAD Diabetes Workshop was first convened by Darrell Price in 2006. It has grown to to be the largest child diabetes meeting in Australia.
The annual APS/ ISPAD Diabetes Workshop now Virtual on 30th October 2021!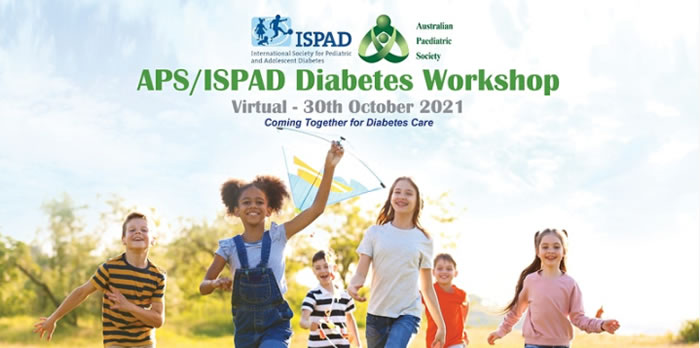 Because of the uncertainty of travel arrangements, state lockdowns and risks of need to quarantine, we have decided to hold the workshop as a virtual all-day meeting on Saturday 30th October, starting at 9am. it is priced to be affordable for all at $100 FRACP and $50 allied health/ trainees.
The program is now complete and is available here:

APS_ISPAD_workshop_2021_program 151.02 KB
We are very proud to welcome keynote addresses by international guests Peter Adolfsson and Joe Soloweijczyk and our internationally renowned dietician Carmel Smart. The meeting will comprise short sharp presentations by local experts on practical relevant topics of management and will enable techologly presentations to catch up on the latest!
Registrations are now open!